Mindfulness and Macrobiotics

Mindfulness and Macrobiotics
A Day of Practicing Mindfulness and Learning Macrobiotics
With Macrobiotic Teachers Denny & Susan Waxman and
Mindfulness Meditation Teachers Anh-Huong & Thu Nguyen
Saturday November 18, 2017
8:30 AM – 4:00 PM
International House
3701 Chestnut St, Philadelphia, PA 1910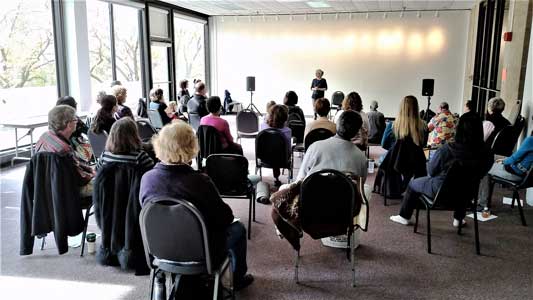 When we take care of our body, we also take care of our mind, and vice versa. The macrobiotic lifestyle can help to restore and maintain well-being. Mindfulness practice can help us release regrets about the past, as well as worries and fears about the future, in order to dwell happily in the present moment. The practice of mindfulness and macrobiotics can help us look deeply into the hearts of things and into the hearts of people in order to develop understanding and compassion – which is the foundation for true love and happiness.
In this special event, Macrobiotic Teachers Denny & Susan Waxman and Mindfulness Meditation Teachers Anh-Huong & Thu Nguyen will share practices and benefits from these two traditions. This day will give us a chance to stop, rest, be nourished and healed. It is a precious gift we can give to ourselves, our family, our society, as well as our Mother Earth.
The Program Includes:
Introduction to Macrobiotics
Guided Meditation
Mindful Movement
Mindful Eating
Enjoy a boxed lunch prepared by Executive Chef Susan Waxman.
Cost: $85 (On-Site Price)
         $76.50 (10% Off for Early Registrations)
         Price includes program and lunch

Click here to register ->: Mindfulness & Macrobiotics Registration
●   Denny & Susan Waxman are both world-renowned instructors in macrobiotics and have impacted countless lives through their unique approach of the practice.

●   Anh-Huong & Thu Nguyen were ordained meditation teachers by Thich Nhat Hanh and have led mindfulness retreats over the last 30 years.